Madonna admits bad style choices in 80s
19/10/2009 - 07:45:17
Madonna says the 80s were her worst fashion moment.
The 'Material Girl' singer - famed for continually reinventing her look - admits some of her outfit choices were questionable but blames it on the decade that style forgot.
She said: "My worst fashion moment was the purple lipstick, fluorescent-green sweater combo ... It's OK, it was the 80s. It was a bad-hairstyle era. Let's face it."
Madonna also said too much has been made of her constant style change as fashion and standing out from the crowd has always been of interest to her.
She told Rolling Stone magazine: "I think people put a lot of emphasis on the whole reinvention of my image, and it's always been a lot less calculated than people think. I think it's boring to stay the same. A girl likes to change her look."
[img]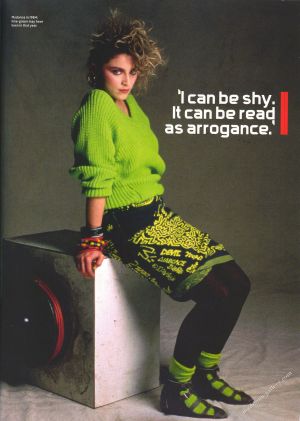 [/img]