Latest irrational "want" from eBay - two basic styles - classic and celebration so far. I wanted to get three....one for me and two to sell, but can't quite justify that now with bills, etc. to pay. Cost is (reserve) US$15.99, or (Buy It Now price) US$24.99 plus US$9.99 shipping.
More details:
A MUST HAVE FOR ALL MADONNA FANS!
"EXPRESS YOURSELF" WITHOUT HAVING TO SAY A WORD!
THIS VERY RARE, LIMITED EDITION MADONNA FLEECE THROW BLANKET IS TRULY A BEAUTIFUL PIECE OF MADONNA MEMORIBILIA!
"CLASSIC EIGHTIES MADONNA"
You can use this very cool, cozy throw blanket when you watch a movie, relax on the beach, or snuggle up with a loved one in bed. It is manufactured with the highest quality fleece polyester fabric, ensuring that it will stay soft for years to come.
· Measuers 27 (W) x 35 (L) inches
· Made of polar fleece
· Soft and comfortable
· Provides warmth with light weight
· Machine washable and dries quickly
· All blankets are white colored with black satin trim
· Good alternative if allergic or sensitive to wool
MAKES A GREAT GIFT! A GREAT COLLECTORS ITEM! LIMITED EDITION!!!
WE HAVE OTHER MADONNA MEMORIBILA AVAILABLE...PLEASE CHECK OUT OUR OTHER LISTINGS!
CUSTOM ORDERS? ABSOLUTELY!!!
Custom orders are OUR specialty
Let us here at The "LARA"Luck turn your favorite image into a custom creation!
[url=
]
[/url]
[url=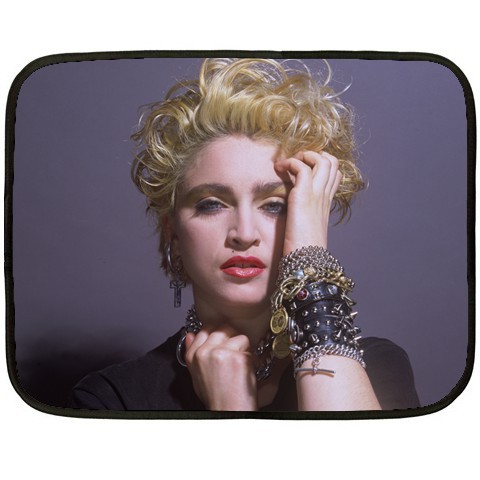 ]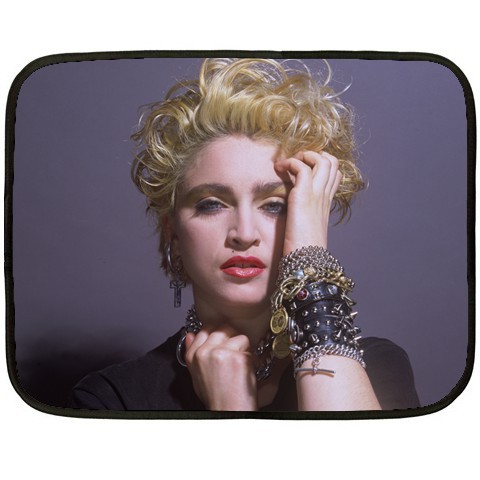 [/url]

nice Christmas present for somebody!
If, for some reason, you don't like eBay, I could go "in-between" - put money into my PayPal - multiple orders will equal a shipping discount with this trader (I have checked with them). So a bulk order will save us all a bit. (and yes, they also sell matching pillowcases).