Starting from most recent to oldest:
Influences 1970's
Debbie Harry - Blondie. Harry once said "I should have been Madonna." She almost was, just a little too early, but she broke some major ground for her.
In The Flesh (1976)
Atomic (1980)
If you know much about Madonna, you'll know that CBGB's in NYC was one of the first places she played, they helped to break her, as they did a decade earlier with Blondie. This is an acoustic version of Rip Her To Shreds at CBGB's (now closed) in 2006:
With Blondie there was the punk aesthetic, which came through in Madonna's early image, and the rock/pop/new wave thing was a continuation....Picture This (1978):
You could say that ABBA and Olivia Newton-John were "vanilla" influences. Very different images, but musically, not so far apart. Here they are TOGETHER (with Andy Gibb as well) in this rare video!!
Olivia was a bit more like Madge when she began to hotten up her image. Totally Hot (1978)
Suspend Me In Time - Xanadu (1980)
Although, movie bombs were one thing they sure had in common! Also, Herb Ritts photographed the Physical album cover in 1981. He also shot the True Blue cover in 1986.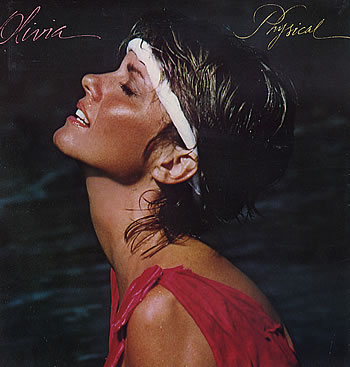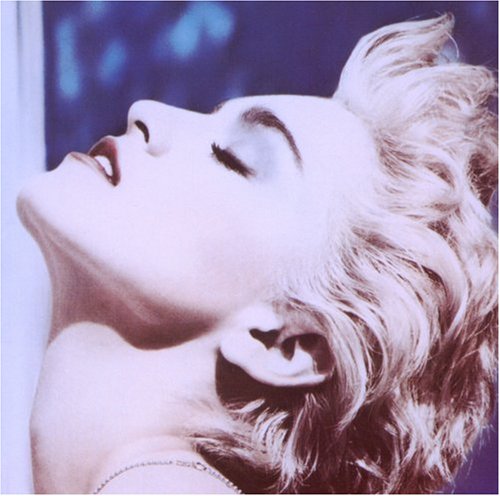 Hmmmmmm.............
Xanadu (1980)
Okay, before going back in time any further, let's look at a few 80's contemporaries. People say that Madonna arrived at just the right time, when there were no huge female stars around. Not quite true....
Kim Wilde had a worldwide No. 1 in 1980 with her first single Kids In America. Although not as big in the US, she became the top selling UK female artist of the 1980's.
View From A Bridge (1983)
Love Blonde (1983)
This one was a little "Madonnaish." Another Step (Closer To You) (1988)
She had one of her biggest hits in 1993 with the Bee Gee's cover of If I Can't Have You (and is on the comeback trail again now in Germany)....
Bananarama must have also had some influence: compare their style with Madge's early style: pretty close. Here's a rare serious Bananarama song: Rough Justice, a minor UK hit.
Here's their cover of Na Na Hey Hey (Kiss Him Goodbye) 1982/3? - their first really huge hit:
The Bangles provided some major US competition. A Different Light (1986) was packed with hits, and If She Knew What She Wants was one of the less successful of those:
The Prince penned hit, Manic Monday, however, was one of their biggest ever hits.
Whitney Houston was kind of considered to be in an upper league, but that didn't stop her trying to imitate Madonna in How Will I Know (1985):
There were others, but Madonna's main rival, was, of course, Cyndi Lauper, who went on to win the 1985 Grammy for Best New Artist.
Blue Angel (1980)
I Had A Love
Late
She even managed to score a major hit with a thinly veiled song about masturbation! She Bop (1985) Live at Le Zenith, Paris 1986:
Cyn still hits the charts from time to time, here with the early 90's (self-cover Hey Now (Girls Just Want to Have Fun), at the 60th Tony Awards from The Threepenny Opera (on Broadway 2006)
Then there were the wannabe's - record companies realised the value in having their own Madonna, so they tried (and failed). Three attempts were Samanatha Fox, Wendy James of Transvision Vamp and Paula Abdul. At least Abdul was a dancer. She was the choreographer for the LA Lakers cheerleaders and also choreographed George Michael's Faith tour, as well as lots of Janet Jackson videos.
Touch Me (I Want Your Body) (1985)
Baby I Don't Care (1988)
Forever Your Girl (1990)
Okay, so Madonna grew up near Detroit (the motor city) in Bay City, Michigan (and Rochester), so she was heavily influenced by the Motown sound which included The Supremes and Sly and the Family Stone (remember the bits added to the live version of Keep It Together, that was from their song Family Affair):
The Supremes Reflections
One of her favourite songs was Incense and Peppermints by the Strawberry Alarm Clock:
Also a Monkees fan:
Daydream Believer
The Archies Sugar Sugar
(she must have liked this)
youtube]
Obviously, her influences were more than musical (since she's always really wanted to be an actress). These are her most admired:
Judy Holliday in Born Yesterday
A big Hitchcock fan, she's read several of his biographies.
North By Northwest (Cary Grant)
.....and Marilyn Monroe
Niagra
Gentlemen Prefer Blondes
The Misfits (1961)
This scene says it all. Luckily for her, Madonna is not like Marilyn...she used the system instead of becoming destroyed by it.
[youtube]
Madonna: Why She Is The Best
Yeah, i've stringed up another Madonna campaign video. The last one i wasnt really impressed on how i cut the ending of it. This is a campaign video about Madonna (candidate for 'Best Female Singer of all Time') giving out statistics, information, achievements and how well she performs as an artist - vocally and lyrically
IS MADONNA A SIREN?
(Do some people not "get" IRONY!?!?) Watch this!:
Madonna The Beast Within (B side to Jusitfy My Love 1990)

They Sold Their Soul For Rock'n'Roll or Has Madonna Been A Bad Girl Again?

Madonna UK Music Hall Of Fame

In 2004 Elvis,The Beatles,U2,Bob Marley,and Madonna make the first 5 artists to be inducted in the Music Hall of Fame
[youtube]