I took too many photos when I was sorting them all, so here's just a few of the more interesting ones - like with posters and cardboard record flats.
RARE WHO'S THAT GIRL PICTURE DISC (x2) and (x2) WHO'S THAT GIRL SOUNDTRACK (one autographed - hard to see here).
[img]
[/img]
UK TRUE BLUE WITH GIANT TOUR POSTER
[url=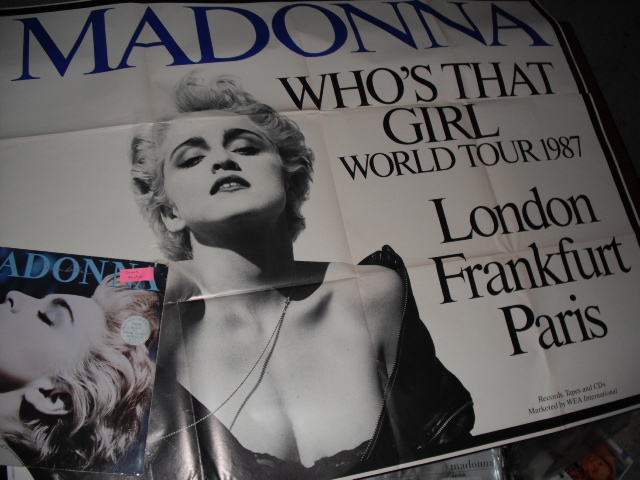 CONFESSIONS PINK VINYL WITH RECORD FLAT
[url=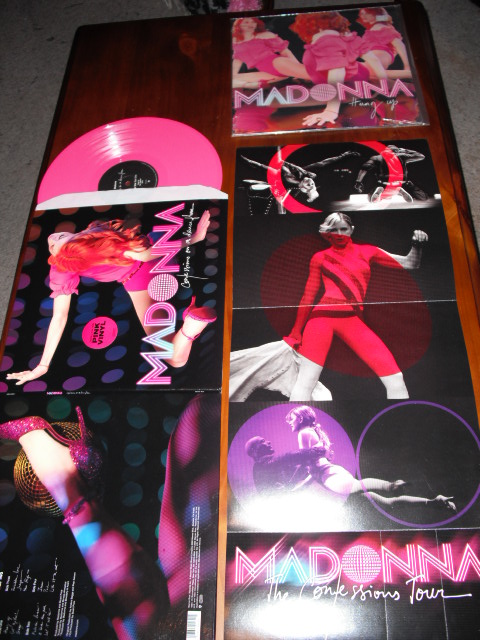 CELEBRATION PICTURE DISC (x2) AND HARD CANDY RECORD FLAT
[url=
HANKY PANKY 12" PICTURE DISC AND 12" SINGLE WITH POSTER
[url=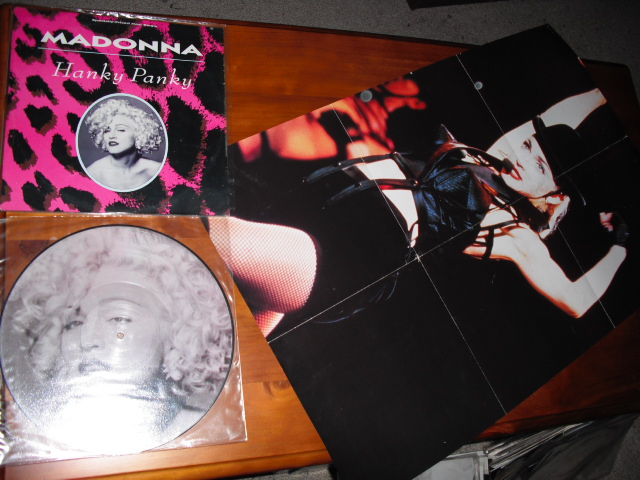 ]
The special thing here is the Erotica 12" single - the vinyl isn't there - but this is supposed to be the backing of one of the original singles (which were deleted/recalled and destroyed). Also the picture disc (top left) is supposed to be shaped - this one left the factory uncut (rare!).
[url=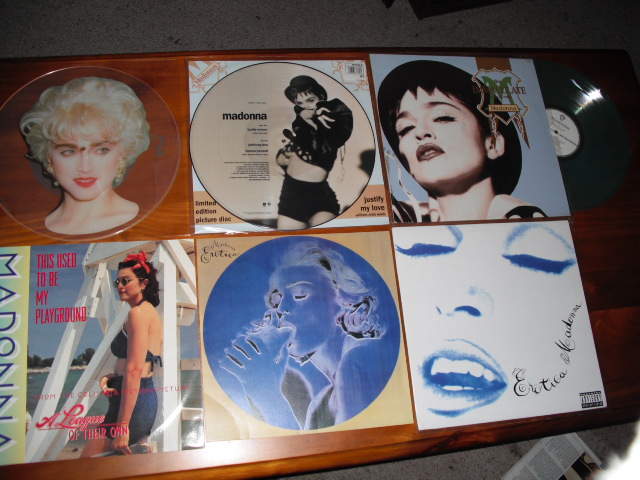 ]
Here are my most prized 7" singles - Japanese, esp. the Live To Tell white vinyl and Dress You Up and La Isla Bonita (unique covers). But the "primo" is the UK Express Yourself - jeans front, unzips (has actual zipper!), and opens out to show record underneath (US$200.00+). I don't think I'd ever be able to score another one!!
[url=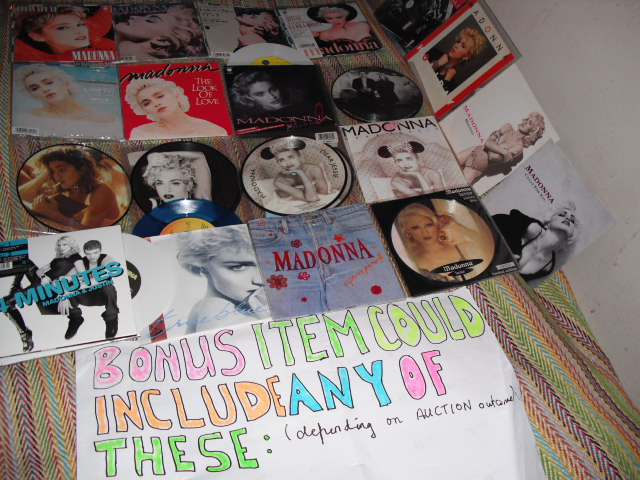 ]